Peace March on Saturday, August 5th at 8:30 am
Marylanders to Prevent Gun Violence, the Episcopal Diocese of Maryland, and Mothers of Murdered Sons and Daughters will recognize Baltimore's Ceasefire weekend (August 4-6) with a Peace March to honor all the lives lost and hurt by gun violence. Baltimore Ceasefire Weekend was created by six women in Baltimore who decided that if their leaders weren't going to address the ever-growing violence in our city, they would.
They are calling on members of the community to take the Baltimore Peace Challenge and devote themselves to non-violence during that 72 hour period.  Please meet us in the parking lot of Frederick Douglas High School (2301 Gwynns Fall Parkway, Baltimore, MD 21217). The rally for peace will begin at 9 am followed by a march at 9:45 am.  
Symposium on SMART Guns and Law Enforcement on Thursday, August 3rd from 11a – 2:30p
Please join Marylanders to Prevent Gun Violence as we welcome Washington Ceasefire to Washington, DC. Washington Ceasefire – MPGV's 34 year counterpart in the Pacific Northwest – is coming to The District of Columbia on August 3rd to host a Symposium on SMART Guns and Law Enforcement.
If you would like to join us at this free event, please email Ralph Fascitelli at
ralphfascitelli@gmail.com
and tell him you are an MPGV member who would like to attend the conference. 
June 21, 2017, The Refugee Crisis: Dispelling Myths and Misconceptions
Please join the UNA-NCA's Sustainable Development Committee for a program on The Refugee Crisis: Dispelling Myths and Misconceptions, on June 21, 2017 and hear first-account stories from refugees along with a moderated panel discussion.
This event seeks to dispel the associated myths and misconceptions and will highlight personal accounts of past and present refugees in the local Washington, DC area drawing on the diverse perspectives of the Asian, African, and Middle Eastern communities. The program will also look at the current situation as addressed by the United Nations Sustainable Development Goal #16 (Peace, Justice, and Strong Institution) drawing on the past and present policies and actions taken at the local, national, and global levels. Since the inauguration of President Trump in January 2017, refugees and other displaced persons have witnessed an increase in negative perceptions of their presence in the United States most notably after Executive Order 13769. Despite the blocking of this travel ban through federal judge Derrick Watson, mainstream Americans continue to hold insufficient knowledge on the circumstances pertaining to refugees and other displaced persons.
This event is open to the public and free for students as well as UNA-NCA members.
Monday, June 19th 2017.
"Reel & Meal at the New Deal"
Feature film I Learn America about the struggles of teenage immigrants.
Free program at 7 pm at the New Deal Café, 113 Centerway in Roosevelt Center, Greenbelt
Optional buffet for $14 served from 6:30 pm
from Prince Georges County Peace and Justice Coalition
In this 2013 film directors Jean-Michel Dissard and Gitte Peng portray five recently arrived immigrant teenagers as they attempt to create a future for themselves in a new country. They follow the young immigrants during a year at their American high school. The young people struggle not only with the challenges of being teenagers but also with the fear of deportation, learning English and homesickness. Three of them are undocumented, one is a refugee and one is a devout Muslim.   What kind of future can they count on, if they have no papers? How can they form a personal identity, if they are torn between two cultures, between a Pakistani heritage, for instance, and life as an American woman? How do they overcome isolation, if their English is poor? The film helps us understand how hard it is to be an immigrant, even if you left your country because of civil unrest and war.
Julio Murillo, Policy Analyst at CASA's  SOMOS Langley Park Initiative, will lead the discussion.
70% of Langley Park residents are foreign-born, principally from Central America. CASA strives to improve the quality of life for Langley Park families and children by focusing on schools, affordable housing, a living wage and affordable healthcare. We will discuss what we can learn from CASA in Langley Park to help ease the path of our own local immigrants.
The Prince George's County Peace & Justice Coalition has planned this program.
For more information contact Donna Hoffmeister at 301-441-9377 or justpeacepg@earthlink.net.
You can also go to the New Deal Cafe website. The other local grassroots sponsors of the series are Beaverdam Creek Watershed Watch Group and Green Vegan Networking. The New Deal Café is accessible from Greenbelt Metro station by buses G12 and G14.
Growing Trust, Understanding & Love in Families and Communities
Workshop for adults & children over 7 years
Sunday, June 4, 2:00 – 4:00 pm
Greenbelt Community Center 114
Come take part in a process called the Peacemaking Circle. It aims to help us:
express our feelings and not feel alone with our  worries
share the experiences of others and find a place where we belong
resolve disagreements without lingering resentments
build happier, more peaceful relationships.
Derived from aboriginal customs and Native American councils, this kind of dialogue is also known as a "talking stick circle" or "listening circle."
Read a short summary of these circles as used in community gatherings
Building Trust and Safety in Schools
Workshop for high school students & adults
Sunday, June 11, 2:00 – 4:00
Greenbelt Community Center 114
This workshop on Restorative Justice, an alternative approach to resolving conflicts in schools and society, is designed for high school students and adults. In schools today, educators still respond to what they perceive as student misbehavior with punishment, while Restorative Justice
addresses root causes of conflicts in schools and society
seeks solutions by peacefully engaging the community
gives voice to all parties in the conflict.
The workshop will describe how this approach arose in the US and in the MD/DC/VA area.
A 9-minute video about Community Conferencing, a Restorative Justice method, originally developed in Baltimore and applied to both school and community problems
About the workshop presenters:
Jane Connor McMahon, Ph.D., certified life and career coach; practices Nonviolent Communication and Restorative Justice in Prince George's County & D.C. public schools. She is co-author of the book Connecting across Differences: How to Connect with Anyone, Anytime, Anywhere.
Bob McMahon, Ph.D., civil rights activist; participant in Nonviolent Communication leadership program; advocate of Restorative Justice.
Produced by Prince George's County Peace & Justice Coalition. Contact: Jane McMahon: 202-684-5974
J
une 11th, Sunday 
The 15th Annual Tour Dem Parks.

MAY 16, TUESDAY
United for Peace & Justice
NO TO NATO, NO TO WAR!
A UFPJ NATIONAL BRIEFING CALL


TUESDAY, MAY 16




4:30PM

EASTERN/1:30PM PACIFIC
The North Atlantic Treaty Organization (NATO) is a dangerous, aggressive and outdated alliance with its roots in the cold war. NATO is an imperial and nuclear force. It's expansion to Russia's borders, in violation of an agreement between President Bush and Gorbachev is the primary cause of current U.S.-Russian tensions.
Today, US troops and their NATO allies regularly play "war games" along the Russian border, which are experienced as military provocations. One small accident or miscalculation there could lead to the war we all fear.
NATO and the US have waged war together in Serbia, Iraq, Afghanistan, Iraq and Libya and today, the U.S., Britain, France and Turkey – all members of the NATO alliance are at war in Syria. President Trump's erratic stance on NATO has caused further tensions and great unease across an already volatile Europe. The coercive push from United States for European countries to increase their military budgets at the expense of public programs is intensifying existing social pressures emanating from austerity, wealth disparity, war-refugee migration, and aggressive nationalism.
Today's NATO is more likely to start an international nuclear catastrophe than prevent one, which is why NATO must be stopped!
Last year's summit and counter-summit were held in Warsaw. This year, the meetings will be in Brussels, Belgium, the capitol of the European Union.
Donald Trump will be making the NATO summit his first trip to Europe and thousands of Europeans and international partners are organizing a mass demonstration to let Trump know that he is not welcome outside of the United States.
Join us to hear from UFPJ's partners and lead organizers of the struggle against NATO, militarism, and US bases in Europe. Learn about how we can support their demands in our communities. Link with our international peace movement allies to say "No to War, No to NATO!"
 Featured Panelists

Reiner Braun
Berlin Germany
No-to-NATO / No-to-War Network, no-to-nato.org
Co-Chair of International Peace Bureau, ipb.org

Ludo De Brabander
Gent, Belgium
No-to-NATO Brussels Counter-Summit Organizer, stopnato2017.org
Organizer for Vrede, vrede.be

Ann Wright
Honolulu, Hawaii, USA
Col. US Army / Foreign Service of the US State Dept. (Retired)
Women's Boat to Gaza, Code Pink codepink.org

Joseph Gerson
Cambridge, Massachusetts, USA
Director of American Friends Service Committee's Peace and Economic Security Program, afsc.org
Co-Coordinator of Peace & Planet, peaceandplanet.org
Facilitated by

Jackie Cabasso
Oakland, California, USA
Executive Director of Western States Legal Foundation, wslf.org
Co-Convener of United for Peace and Justice, unitedforpeace.org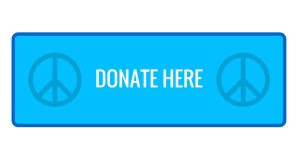 If you support UFPJ's never-ending work for peace and justice, please make a contribution today, to help us carry-on and expand the success of our campaigns
Saturday, May 13th 2017. Love Thy Neighbor.
May 13th 2017 – United Not Blighted Action!
At the Baltimore War Memorial 101 N Gay St,
This slideshow requires JavaScript.
RSVP with Amanda DeStefano amanda@unitedworkers.org
Tel: 410.259.6074
May 13th 2017. Take Pride Festival and Community Award Ceremony

Sunday, May 7,
The Committee for Peace and Justice in Israel/Palestine (CPJIP) is sponsoring a talk and discussion about Boycott, Divestment and Sanctions (BDS).
Sunday, May 7, 2:30 p.m
Unitarian Universalist Church of Arlington, 4444 Arlington Blvd, Arlington, VA 22204
Free parking in the church parking lot, behind the church.
BDS co-founder, Omar Barghouti will be the featured speaker.
Barghouti, a pro-justice Palestinian, is a noted human rights defender. He holds bachelor's and master's degrees in Electrical Engineering from Columbia University, NY, and a master's degree in Philosophy (ethics) from Tel Aviv University.
He is the author of  BDS: The Global Struggle for Palestinian Rights
His commentaries and interviews have appeared in the New York Times, the Washington Post, the Financial Times, Newsweek, the Guardian, Politico, and on BBC, Bloomberg TV, MSNBC, CNN, among others. On Sunday April 23rd, Barghouti along with Ralph Nader were recipients of Gandhi Peace Awards in New Haven, Connecticut.
Sunday, May 7th is LFFP 4th Annual Talent Show- You are invited

 March 4th to May 6th – Earth Rebirth
April 29th, 2017
 Defy!
Resist!
– The Charm City Labor Chorus and Concert
April 29th 2017
Human Rights Are Key to Saving the Planet 
Immigrants' rights partners are organizing nationwide rallies on May 1 to support immigrants and resist Trump's deportation machine. At our partners' invitation, the Sierra Club is supporting the rallies to make clear that a broad, diverse movement stands united in resisting Trump's anti-immigrant policies. The day of action is part of a coordinated weekend of resistance that includes the People's Climate March on April 29. Two days after you show up to protest Trump's attacks on our climate take a stand against Trump's attacks on immigrant families, who often disproportionately bear the brunt of climate change. Find a rally happening near you!
Submitted by Stan Boyd, Justice Chair
April 26 – 

Ross Salawitch Talks Climate Science & Action

· Hosted by Brothers and Sisters for Action
"Think Globally, Act Locally: Suggestions for Action in this Era of Intransigence by the Federal Government"
While US involvement in the official global climate science conversation has come to a halt under the new administration, everyday citizens refuse to deny facts or be silenced. On April 22nd people around the world will gather for teach-ins, rallies and marches in support of science, research and evidence based policy. On April 29th folks will gather in DC and locally in support of climate, jobs, and justice. Between these events Prince George's County Resist Coalition will contribute to the climate science discussion by hosting a talk with author, scholar and activist, Ross Salawitch. We hope you will join us!

Ross Salawitch is a Professor of Atmospheric Sciences at the University of Maryland, College Park. His research activities focus on quantifying the effect of human activity on the ozone layer, air quality, and global climate. He recently authored a book, Paris Climate Agreement: Beacon of Hope that can be downloaded for free here. He serves on the Maryland Department of the Environment Air Quality Control Advisory Council, is a review editor of the Climate Science Special Report being written by the United States Global Climate Research Program, and is an author of the Decadal Survey for Earth Science and Applications from Space report being written by the National Academy of Sciences. He is also deeply involved with various grass roots community efforts to increase the use of renewable energy and reduce our dependence on fossil fuels.
Prince George's County Resist Coalition consists of 16 grassroots organizations including: 4th and 5th District Resistance, Bridges Not Walls – Cheverly, Brothers and Sisters For Action – Indivisible, Greenbelt Indivisible, Hear us Hogan, Historic Laurel Huddle, Hyattsville Area Huddle, Hyattsville Area Residents for Progress, Maryland United for Peace and Justice, Mt. Rainier/Brentwood Organizing Committee, Not on Our Watch, Our Revolution Route 1, Prince George's Organizing for Action Climate Change Team & Progressive Cheverly.
Saturday, March 18th, 2017
11:45 AM
Lunch to celebrate the Iranian New Year at House of Kabob
8025 Harford Road, Parkville, MD (edit map)
Nowruz, the Iranian New Year, dating back to 15,000 years ago, celebrates the coming of spring.
History:
https://www.youtube.com/watch?v=bYRTEjhnopI
http://en.wikipedia.org/wiki/Nowruz
House of Kabob offers an extensive buffet of authentic traditional Iranian dishes all you can eat for $14.99 +drinks+tax+tip:
http://www.houseofkabobmd.com/
Free parking behind the restaurant.
Then 
3 pm – 5 pm
17901 Bentley Road, Ashton-Sandy Spring, MD (edit map)
History:
https://www.youtube.com/watch?v=bYRTEjhnopI
http://en.wikipedia.org/wiki/Nowruz
Attend an interfaith celebration of springtime & "Nowruz" (the Iranian New Year) at the Sandy Spring Museum. This program will provide food for the body, mind & spirit! We'll start with some ethnic & cultural presentations accompanied by a delicious "potluck" feast. (Please bring foods to share that represents your culture, vegetarian preferred). We'll then share in an interfaith panel with speakers from the Baha'i, Coptic Christian, Persian/Iranian Sufi, & Zoroastrian faiths on the theme of "Spiritual Renewal and Springtime."
No Nowruz would be complete without an offering of the ecstatic Sufi poetry of Jalaluddin Rumi; we'll be reading in both Farsi and English. Our afternoon will conclude with an Interfaith Peace Circle for participants to offer their prayers and thoughts for peace and renewal.
Please preregister so we know how many people to expect and please sign up to bring something to share at the potluck.  Doors open at 2:45 pm.
March 19th – 20
14th Anniversary of US Invasion of Iraq – Stop Endless War!
March 20: Host a Protest to Stop Endless War on the 14th Anniversary of the Invasion of Iraq
No matter how many times we're told "mission accomplished" the U.S. war and occupation of Iraq continues to this day. Many other conflicts in the region are a direct result of the 2003 invasion. Host a protest, vigil or meeting to mark the 14th anniversary. Resist endless war. Sign the petition to resist war and militarism. Sign the Peace Pledge to Resist War and Militarism!
March 27–31:
Soon, governments from around the world will return to the United Nations in New York City to initiate negotiations on a new treaty banning nuclear weapons. Peace advocates will be organizing inside and outside of the UN to put pressure on nuclear armed states and to support the majority of countries that genuinely seek the total abolition of nuclear weapons. Keep up with events and list your own with Reaching Critical Will.
In confronting the deeply rooted racism, militarism and materialism of his home country, Dr. King described the United States as the greatest purveyor of violence in the world. Delivered to an overflow crowd at the Riverside Church in New York City on April 4, 1967, Dr. King's challenge to engage in a radical revolution of values encountered ferocious opposition. Join or organize a reading of the "Beyond Vietnam" speech in your community to fuel your efforts for social justice and add your events to our calendar.

April 21st
'Please mark your calendars, join us and invite your family and friends to this event. The US blockade of Cuba is on and we need to continue with our solidarity work'

This Tax Day, April 15, join or host a demonstration in your community. Unite around new priorities, protest the war-economy, and promote policies based on peace, diplomacy, and  funding human needs. This year's Global Days of Action Against Military Spending span U.S. tax day to the release of the annual world military expenditure figures by the Stockholm International Peace Research Institute (SIPRI). Add your events to our calendar.
The mischaracterization of science as a partisan issue, which has given policymakers permission to reject overwhelming evidence, is a critical and urgent matter. It is time for people who support scientific research and evidence-based policies to take a public stand and be counted. The March for Science is an international movement with marches being planned in Washington, DC, across the United States and internationally. Find a march near you.
Throughout the first 100 days of the Trump presidency, the People's Climate Movement is organizing a country-wide arc of action, culminating on April 29th in Washington DC in a powerful mobilization to unite all of our movements. Prepare to attend the mass mobilization in DC or attend a sister march in your area. We must remind the world that the U.S. military is one of the biggest carbon emitters in the world and greatly contributes to climate change.
For years, UFPJ has worked with the No-to-NATO network to support local actions during the annual NATO summit. We have helped host counter-summits when the meetings are held in the USA, and we have also sent US peace activists as delegates to say No-to-NATO, when these war-planning meetings are held overseas. The date of the upcoming NATO summit and counter-summit has just been announced and we encourage groups to plan ahead to take action, locally, and if possible, to send a representative of your organization to Brussels to join with the international community organizing against militarism under the theme "Put People First, Not War."
Other upcoming events:
Ongoing – Reiner Braun, International Peace Bureau, U.S. Speaking Tour
June 11 – National Pride March
June 18 – Women's March to Ban the Bomb
Please check out our updated Peace Pledge, and add your name if you haven't already done so. Thank you for keeping the pressure on. When we work together and build our movement, we can win.
More events here: Baltimore Activist Alert:
http://baltimorenonviolencecenter.blogspot.com/
 ———————————————————————-