GET MONEY OUT MARYLAND
Cordially Invite
You to Our Annapolis LOBBY Night
Thank you Speaker Mike Busch for pushing passage of the
Democracy Amendment Resolution in 2019!
Monday, January 28, 2019
6-7:45pm
——————————————————————————————————————————
Triumph of the Cuban Revolution
The DC Coalition in Solidarity with the Cuban Revolution invites
you to celebrate the 60th anniversary of the Cuban revolution:
The July 26 Movement and the Rebel Army that Fidel Castro commanded ousted the U.S. backed murderous Fulgencio Batista dictatorship on Jan. 1, 1959.  These two primary forces mobilized Cuba's toilers to topple the bloody regime, discard the U.S. oppressive economic and political dominance, and initiate radical land reform.  Soon after the triumph, the new regime continued agrarian reform and expropriated foreign and domestic –owned property. Cuba's strength remains in the hands of toilers that continue to defend its socialist revolution despite the U.S. blockade against it, U.S. occupation of Guantanamo, and countless attempts to assassinate its former leader Fidel. Some of the first acts of the revolutionary government were to desegregate all aspects of the Cuban society (e.g., public venues, beaches, bars, barber shops) and racial oppression; banned exploitation of where women could work only as maids or prostitutes; gave farmers titles to work the land; reduce rent to no more than 10% of one's earnings.
Cuba walked the talk.  Cuba's military missions to Angola and Namibia including the decisive battle of Cuito Cuanavale turned the tide to South Africa's apartheid downfall.  Cuba inspired both Grenada and Nicaragua to throw off the albatross of imperialism.
When: Friday, January 18, 2019
Where: Saint Stephen and the Incarnation Episcopal Church 1525 Newton Street, NW Washington, D.C. 20010
Time: 6:30-8:30 p.m.
Speakers and Moderator
Miguel Fraga, First Secretary at the Embassy of Cuba
Cheryl LaBash, Co-chair of the National Network on Cuba
Luis Rumbaut, member of Antonio Maceo Brigade and pro-revolution supporter
Omari Musa, member of the DC Coalition and Socialist Workers Party leader
Mimi Machado, WPFW radio host, and Cuba supporter
For more information, contact the D.C. Metro Coalition at 202-503–9465 or dcmetrocoalitonforcuba@gmail.com.
See Cuba for yourself: The DC Metro Coalition in Solidarity with the Cuban Revolution is helping to organize a trip to Cuba during the May Day celebrations.  For More Information: icangotocuba@nnoc.info or dcmetrocoalitionforcuba@gmail.com. Call 202-503-9465
End travel restrictions!  Halt U.S. economic war against Cuba!  Get the U.S. out of Guantanamo! Stop U.S. regime change programs against Cuba!
————————————————————————————
Monday, December 17 — Reel and Meal at the New Deal presents The Unafraid , which follows three DACA-eligible immigrants in Georgia as they try to get an affordable college education and win rights for their families and communities. Film at 7, followed by discussion led by local advocates for immigrants' rights. We offer a delicious vegan meal for $14 at 6:30 PM. Please RSVP to reelandmeal@newdealcafe.com if you are joining us for dinner. The free film starts at 7 PM, New Deal Cafe – 113 Centerway in historic Greenbelt, MD
——————————————————
SUMMIT ON PEACE WITH IRAN
What: A Day-Long Summit on Peace With Iran
When: 9am-5pm, Saturday, December 1, 2018
Where: First Congregational United Church of Christ, 945 G St NW, Washington, DC 20001
Cost: $10–$100 Sliding Scale. Make your payment here!
Watch Online: Can't make it in person? Sign up here to watch the Summit Online.
---
Why Do We Need a Summit on Iran?
The purpose of the Iran Summit is to highlight the Trump administration's hawkish policies on Iran that could lead us into another war, and examine how to reverse course. We will also have Iranian art, calligraphy, music, photo booth and other cultural activities. 
The Summit comes at a time where tensions between U.S and Iran are escalating. The reimposition of sanctions following the US withdrawal from the Iran nuclear deal is causing tremendous hardship for the Iranian people. The Trump administration's Muslim travel ban is making it difficult for Iranians to travel to the United States, separating thousands of families.
Adding to this uncertainty are terrorist attacks, human rights violations and a strengthening of conservative forces inside Iran, proxy wars raging in the region, and an increased threat of direct confrontation with the United States, Israel and/or Saudi Arabia.
Here in the United States, the Trump administration is building a case for war. We've seen it all before with Iraq—high officials distorting information to push their own hawkish agenda that only inflicts pain on the people, not the government. The Summit will bring together experts and activists to examine ways we can support Iranian civil society, push the US media to do a better job covering this crisis, and pressure Congress for a "no sanctions, no war" agenda.
Organized by CODEPINK, the cosponsors include: Aboutface Aftab Committee, Black Alliance for Peace, Center for Iranian Diaspora Studies, FEMENA, First Congregational United Church of Christ, Global Network against Weapons and Nuclear Power in Space, Institute for People's Engagement, Institute for Policy Studies, Iranian Law Students Association of UC Hastings, Just Foreign Policy, Lehigh-Pocono Committee of Concern Peace Center, National Iranian American Council, Nonviolence International, Nuclear Age Peace Foundation, Peace Action, Peaceworkers, Progressive Democrats of America, People Demanding Action, Popular Resistance, RootsAction, United for Peace and Justice, United National Antiwar Coalition, US Labor Against the War, World Beyond War, Voices for Creative Nonviolence, Win Without War, and Women's International League for Peace and Freedom.
Jamal Abdi, President, National Iranian American Council
Narges Bajoghli, Assistant Professor of Middle East Studies at the School of Advanced International Studies (SAIS), Johns Hopkins University
Hadi Ghaemi, Executive Director, Center for Human Rights in Iran.
Mana Kharrazi, Executive Director, Iranian Alliances Across Borders
Michael Page, Deputy Director Middle East and North Africa Division, Human Rights Watch
Barbara Slavin, author, Atlantic Council
Sussan Tahmasebi, Director, FEMENA
Col. Lawrence Wilkerson, former Chief of Staff of Secretary of State Colin Powell
Schedule (in progress)
8:00am-9:00am Registration
9:00am-9:30am Opening Session
Opening remarks by Medea Benjamin and Lily Tajaddini, CODEPINK
Poem and remarks by Professor Fatemeh Keshavarz, Director, Roshan Institute for Persian Studies, University of Maryland 
9:30am-10:10am Session I: Overview of US-Iranian relations today
Col. Larry Wilkerson, former Chief of Staff for Secretary of State Colin Powell
10:10am-10:50am Session II: How U.S. policies affect Iranians?

Mana Kharrazi, Executive Director, Iranian Alliances Across Borders
10:50am-11:00am Break
11:00am-11:40am Session III:  Human rights
Hadi Ghaemi, Executive Director, Center for Human Rights in Iran
Michael Page, Deputy Director Middle East and North Africa Division, Human Rights Watch
Moderated by: Niki Akhavan, Associated Professor and Chair of Department of Media and Communications Studies, The Catholic University of America
11:40am-12:20pm Session IV: Civil Society in Iran
Sussan Tahmasebi, Director, FEMENA
12:20pm-1:20pm Lunch Break
1:20pm-2:10pm Session V: Iran's role in the region: Is it the number one state sponsor of terrorism?
Barbara Slavin, author, Atlantic Council
2:10pm-3:20pm Session VI: How to stop a war
Jamal Abdi, President, National Iranian American Council
3:20pm-4:30pm Special Cultural Event
4:30pm-5:00pm Wrap-up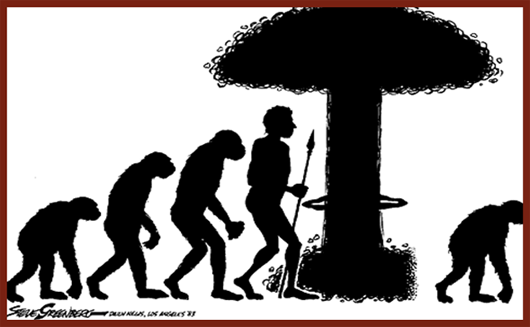 A Conference Organized by:
Prevent Nuclear War Maryland
Chesapeake Physicians for Social Responsibility
Maryland Peace Action Network
Peace Studies, Goucher College
Nov. 17, 2018
Goucher College, Kelley Lecture Hall
10:00 am – 4:00 pm
https://www.preventnuclearwarmd.org/
——————————————————————————————————
Revealers,

If you're in the D.C area, you're invited to attend Mind to Mind, a symposium that brings together the nation's top academics, journalists, researchers and public policy officials to discuss America's workforce.

Experts will include a mix of attorneys, economists, former public policy officials from OSHA and the department of labor, sociologists and journalists. They will discuss topics including the #MeToo movement in the workplace, abuse in rehab camps, workplace safety at Tesla and Los Alamos laboratory, and the role of federal agencies such as OSHA and OFCCP in protecting American workers and more. The full agenda is here.

Speakers include Pulitzer Prize-winning journalists Megan Twohey and Ellen Gablerfrom the #MeToo team at The New York Times; Patricia Shiu, the former director of OFCCP; Jordan Barab, former associate director at OSHA; Bernice Yeung from ProPublica; Louise Fitzgerald from University of Illinois; Fatima Goss Graves from the National Women's Law Center; and Amy Julia Harris, Shoshana Walter and Will Evans from Reveal. Full list here.

Reveal from The Center for Investigative Reporting has spent the last few years reflecting on how academics, researchers and journalists can work together. We've learned that journalists and academics have many things in common: Both generally care about making a positive social change, bringing accurate information to the public and pushing the boundaries of what's known to humanity.

Yet they tend to work in parallel universes. When they have collaborated, they've managed to tell complex stories with enormous impact. We started this conversation last year at Stanford University with great success. This year we're excited to bring Mind to Mind to the East Coast in partnership with American University's School of Communication and The Investigative Reporting Workshop.

We'll delve into what academics and journalists can learn from each other, the challenges in working together and how to make collaborations happen.

Come join us at American University on Oct. 12, 2018. Space is limited, so pleasesign up as soon as you can. If you need financial assistance with tickets, emailmfeldman@revealnews.org for a comp code.
---
Dear Friends,
This Friday, September 21, marks the International Day of Peace.  We
know communities are marking it in a variety of ways, and one of our
partners, Pace e Bene, is sponsoring a rally and march in Washington,
DC on Saturday, September 22.
The fifth annual Campaign Nonviolence Action Week will include 2,650+
actions and events in all fifty states and 24 other countries through
September 23.
You are invited to join the events in Washington, DC, with speakers
including Lisa Sharon Harper, Rev. Lennox Yearwood, Jr, Kit
Evans-Ford, Rev. Ray East, George Martin, Shane Claiborne, and Rev. John Dear.
Friday, Sept. 21, The International Day of Peace: Prepare, Celebrate, Reflect
4:00pm – Nonviolent action training
7:00pm – Gathering with speakers
Location: 1640 Columbia Rd., NW, Washington, DC
Saturday, Sept. 22: Rally, March, Act
9:00am – Rally and speakers at Martin Luther King, Jr. statue near
Lincoln Memorial
10:00am – Silent march to Lafayette Park
11:00am – Vigil, action at White House
For information and registration, please visit themomentoftruth.us
Sincerely,
Rev. Ron Stief
Executive Director
Register Now!
November 17, 2018
Two Minutes to Midnight:  What We Can Do to Prevent Nuclear War
Goucher College, Kelley Auditorium

10 a.m. – 4 p.m.
Cartoon by Steve Greenberg
A Conference Organized by Prevent Nuclear War/Maryland
Don't miss what will surely be a seminal conference:  Four great speakers and outstanding workshops.  Come join us as we strategize on how to work together in Maryland to reduce the threat of nuclear war. 
Plenary Speakers:
Daryl G. Kimball—Executive Director, Arms Control Association;
Ira Helfand, former co- president, International Physicians for the Prevention of Nuclear War; 
Vincent Intondi, Montgomery College professor and author of  African Americans Against the Bomb; 
Ray Acheson, Director, Reaching Critical Will/Women's International League for Peace and Freedom.

Conference cosponsors:  Anne Arundel Peace Action, Peace Action Montgomery, Maryland United for Peace and Justice, National Lawyers' Guild/MD, Prince George's Peace and Justice Coalition, Chesapeake Physicians for Social Responsibility, Baltimore Peace Action, Baltimore Quaker Peace and Justice Committee, Howard County Peace Action, Bethesda Friends Meeting, Baltimore Nonviolence

Center, Progressive Democrats of America/MD, and many others!

See full conference agenda here

:  https://www.PreventNuclearWarMD.org/

Free and open to the public, donations accepted!  Register now: 

https://secure.psr.org/page/29755/data/1
——————————————————————————————————————————————————————————————————————————————
We Need to Prevent an 18th Year of U.S.-Led War on Afghanistan

If you can be in Washington on October 2nd, please sign up for these free events on theWorld BEYOND War website and/or on Facebook (neither one is required; both are helpful).
 

Click here to read and sign a letter that we'll deliver to Trump on October 2nd.

To help fund this campaign to end a war, including the expenses of the events below, which we're planning for Washington D.C. on October 2, and from which we'll be producing video, please click here.

If you'd like to help film video, please contact us.

TWO EVENTS:

12 noon rally in front of the White House.
6:30-8:30 p.m. panel at Busboys and Poets, Brookland Location, 625 Monroe St NE, Washington, D.C. 20017


Speakers confirmed include:

Hoor Arifi, Afghan activist and student.

Sharifa Akbary, Afghan-U.S. writer, speaker.

Medea Benjamin, Co-Founder of CODE PINK: Women for Peace.

Matthew Hoh, resigned in protest from his post in Afghanistan with the U.S. State Department over the U.S. escalation of the war in 2009.

Liz Remmerswaal, Coordinator of World BEYOND War in New Zealand.

David Swanson, Director of World BEYOND War.

Brian Terrell, Co-Coordinator of Voices for Creative Nonviolence.

Ann Wright, retired U.S. Army colonel and U.S. State Department official.

If you can be in Washington, sign up for these free events on the World BEYOND War website and/or on Facebook (neither one is required; both are helpful).
————————————————————————————————————————————————————————————————————————————————————————————————————————————————————————————————————————–
CAMPAIGN NONVIOLENCE NATIONAL CONVERGENCE, MARCH, & ACTION
WASHINGTON, DC, SEPTEMBER 21-22, 2018  (Download DC Flier Moment of Truth)
MOMENT OF TRUTH: NONVIOLENCE OR NON-EXISTENCE: CHOOSE NONVIOLENCE
On the threshold of the pivotal fall elections, Campaign Nonviolence is organizing 2,000 public actions nationwide September 15-23 calling for a culture of active nonviolence.
The centerpiece of this Week of Actions will be The Moment of Truth – The Campaign Nonviolence Convergence September 21-22 in Washington, DC.  On September 21, we will gather, reflect and prepare.  On September 22, we will assemble at the Martin Luther King, Jr. National Memorial, march to the White House, vigil, and take nonviolent action.
As we mark the 50th anniversary of the assassination of Martin Luther King, Jr., we will march in the spirit of the prophetic declaration he made the night before he was killed: "The choice is no longer violence or nonviolence; it's nonviolence or non-existence."  In this moment of truth, we will call on the nation to choose a culture of nonviolence free from war, poverty, racism, and environmental destruction.
Now is the moment of truth for taking action – and for recommitting to the power of truth itself, in light of the many false or misleading statements made by the administration. On September 22, we will take action for peace, economic equality, racial justice and environmental healing – and for a new spirit of truth and nonviolence.
Speakers will include Lisa Sharon Harper, Rev. Lennox Yearwood, Jr, Kit Evans-Ford, Rev. Ray East, George Martin, Shane Claiborne, and Rev. John Dear.
Join us in Washington at this critical moment of truth.
THE NATIONAL CONVERGENCE SCHEDULE
Friday, September 21, 2018

Location: The Festival Center, 1640 Columbia Rd., NW, Washington, D.C.
4:00pm – 5:30pm: Nonviolence training by CNV with Ken Butigan and Veronica Pelicaric. Free. Dinner available for purchase at The Potter's House restaurant and bookstore next to the Festival Center.
7:00 pm: Gathering at The Festival Center to celebrate, reflect and share stories on five years of the Campaign Nonviolence movement and discuss next steps. Speakers include CNV leaders Rev. John Dear, Ken Butigan, George Martin, and Kit-Evans Ford. Free-will donations accepted at the door.
Saturday, September 22, 2018
Location: King Memorial, 1964 Independence Ave SW, Washington, DC 20024 near West Basin Dr. SW
9:00 am: Rally at the statue of Rev. Dr. Martin Luther King, Jr., on the Southside of the Lincoln Memorial, near the Jefferson Memorial Tidal Basin.
10:00 am: Silent March. We will line up in pairs holding signs and walk in silence from the Dr. King statue past the Lincoln Memorial to the front of the White House, where we will stand in silence with signs in Lafayette Park. While some keep vigil in front of the White House, others will participate in nonviolent direct action.
Registration: Sign up on the top right form. Please let us know which events you will join and how to contact you.
Please note: CNV is not coordinating lodging or transportation.
This convergence is taking place during the 5thCampaign Nonviolence Week of Actions September 15-23, 2018. Be sure to hold your event locally earlier that week, then join us in DC!
Together in this Moment of Truth, we choose the way of nonviolence and we will take our message to the White House and the nation. Together, our collective actions and voices are calling for an end to the culture of racism, poverty, war, and environmental destruction, and making the choice for nonviolence, peace and truth.
For more information, contact Ryan Hall at Pace e Bene, at info@paceebene.org.
LOCATIONS
Friday Evening Gathering Location: The Festival Center, 1640 Columbia Rd., NW, Washington, D.C. 
Saturday Morning: DC March beginning at the MLK Statue (1964 Independence Ave SW, Washington, DC 20024 near West Basin Dr. SW), then walking to Lafayette Park.
Celebrate 20 Years of Open Society Institute!
Tuesday, September 25, Baltimore Museum of Art.  Cocktail Reception, 6 p.m., program 7 p.m.
Join Open Society Institute-Baltimore for the second of three inspirational events marking our 20th anniversary.
The centerpiece of the event will be a timely conversation about the census and civic participation ahead of the November election with two of the country's foremost experts on the subjects:
Barbara Mikulski served as a United States Senator from 1987 to 2017 and a member of the House of Representatives from 1977 to 1987. She is the longest-serving woman in the history of the U.S. Congress, as well as the longest-serving senator from Maryland. Currently, Senator Mikulski is a professor of Public Policy at Johns Hopkins University.
Rashad Robinson is executive director of Color of Change, the largest online racial justice organization in the United States, with more than 1.4 million members dedicated to strengthening the political voice of Black America. Prior to joining Color of Change in 2011, Robinson held leadership roles at GLAAD, the Right to Vote Campaign, and FairVote.
We will present "Strategic Action" awards to Caryn York,executive director of the Job Opportunities Task Force, and Ray Kelly, CEO of the No Boundaries Coalition, recently named recipient of Pax Christi International's 2018 Peace Award. There will also be performances by drummer, educator, and 2015 Community Fellow Menes Yahudah and students from Writers in Baltimore Schools, founded by 2008 Community Fellow Patrice Hutton.
We hope you can join us for this special evening!
Click here to purchase tickets. or more about the event and speakers here
Campaign Nonviolence National Convergence:
Nonviolence or Non-Existence: Choosing Nonviolence
March and Action  Washington, DC  September 21-22
As part of the CNV Action Week, Campaign Nonviolence will solemnly march from Martin Luther King, Jr.'s National Memorial to the White House on Saturday, September 22.  Join Rev. Lennox Yearwood, Jr., George Martin, Lisa Sharon Harper, Shane Claiborne, Dr. Kit Evans-Ford, Rev. John Dear and many others to mark the 50th anniversary of Dr. King's assassination and to take action for change today.  We will mobilize in the spirit of Dr. King's proclamation the night before he died: "The choice is no longer violence or nonviolence; it's nonviolence or non-existence."
Schedule
Fri., Sept. 21—4:30 pm: Nonviolent Action Training. 7:00 pm: Gathering for an evening of reflection and sharing.  Both events at The Festival Center (1640 Columbia Rd., NW). Mark the International Day of Peace and prepare for action the next day. $15 Donation recommended (not required).  All lodging and transportation is the responsibility of the participant.
Sat., Sept. 22—9:00 am: Rally at Martin Luther King, Jr. Statue near the Lincoln Memorial; Silent Walk to the White House; those led by conscience will engage in nonviolent direct action.
 ===============================================================================
Prospective event featuring Hebron documentary and filmmakers Rachel Joy and Yousef Natsha– 40 minutes, examines to what extent human rights are realized in a Palestinian community under Israeli occupation, provoking footage and interviews, depicts Palestinian civilians attempting to exert their rights. Scheduled for Sunday August 5, 2 pm at Greenbelt Community Center
---
Palestinian Self-Representation and Why It Matters:

A Jewish Voice for Peace DC Fundraiser for the DC Palestinian Film & Arts Festival
Join JVP DC as we delve into the importance of Palestinian self-representation and the power dynamics inherent in storytelling.
We'll gather our resources to help make this important festival, which showcases the range and complexity of Palestinian identities and narratives, possible – and at the same time, we'll learn more about why Palestinians are reclaiming space to tell their own stories. The program will include a short film screening and a discussion moderated by DCPFAF Managing Director Nusayba Hammad and Co-Director and Head Curator Michael Kamel.
Grab your sliding-scale ticket to the fundraiser and then save the date for the festival. #DCPFAF18, running October 1-7, is themed "Threads of Resilience" and will look ahead to the future, inviting young, emerging Palestinian artists and filmmakers to imagine Palestine 10, 20, and 200 years down the line.
https://www.eventbrite.com/e/palestinian-self-representation-and-why-it-matters-tickets-47908824584
———————————————————————————————————–
June 23 is the conclusion of the 40 days of nonviolent action, initiated by the Poor People's Campaign. Every week since May 14, the campaign has highlighted a different issue related to what Martin Luther King Jr. called the "3 evils" – racism, poverty, and militarism – plus ecological devastation. Now join us for the concluding mass rally tying all of these issues together on Saturday, June 23 in Washington, D.C.!

What: MASS RALLY: Stand Against War & Economic, Racial, and Environmental Injustice
When: Saturday, June 23 at 10:00 a.m. to 2:30 p.m.
Where: National Mall, Jefferson Drive SW and 7th St. SW, Washington, D.C.
RSVP on Facebook!
Bus transportation is available from many locations.Find a ride near you!
Fifty years ago, members of the first Poor People's Campaign made their voices heard by camping out in Resurrection City, a tent city on the Washington Mall where thousands of poor people from across the United States gathered to demand that the nation "lift the load of poverty."
But it's been fifty years, and there are 60% more people living under the poverty line than in 1968, the Voting Rights Act has been dismantled, the military budget is the highest it's ever been, and communities across the nation still lack basic access to clean drinking water and proper sewage treatment.
We need your help moving this country forward by seizing the nation's attention. Let's pack the National Mall this June 23, and demonstrate unprecedented grassroots strength. Rally with us in D.C.!
Forward together,
Greta Zarro
Organizing Director
World BEYOND War
greta@worldbeyondwar.org
Help commemorate the 50th Anniversary of the nonviolent civil disobedience action of the Catonsville 9 in 1968 against the Vietnam War.

 

There are several excellent activities planned for the Commemoration, including:

 

1. 

May 4 and May 5, 2018

–SYMPOSIUM and COMMEMORATION

 

May 4

 SYMPOSIUM will be from 

3:00-10:00 PM

 at the SHRIVER PEACE CENTER

    at University of Maryland Baltimore County (UMBC) in Catonsville, Maryland.

    Presenters include: Frank Cordaro. Former Ambassador Ann Wright,

      Kathy Kelly, Frida Berrigan and Margarita Bradford (of the

 

 

May 5

 COMMEMORATION will be from 

9:00 AM-4:30 PM.

 Most of the activities

    will be held at the CATONSVILLE PRESBYTERIAN CHURCH. The church is

    Amy Goodman will be keynote speaker

.

 

2. 

May 6

 PRAYER SERVICE at 

6:30 PM

 at the SALEM LUTHERAN CHURCH

    with Frida Berrigan and songs by the Charm City Labor Chorus

 

3. PERFORMANCES of the play by Daniel Berrigan "The Trial of the Catonsville Nine"

    at SALEM LUTHERAN CHURCH on 

May 17, 18

, 19, and 21.

 

4. EXHIBITION at the University of Maryland Baltimore County Library  located  at

 1000 Hilltop Circle in Catonsville, Maryland 21250 from 

APRIL 23-MAY 24

.

 

5. DOCUMENTARY FILMS at different locations and dates.

 

6. PROTEST at the NATIONAL SECURITY AGENCY on 

May 6 at 12:00 PM.

 

For a complete schedule, please check the website

On the Home Page, click onto 50th ANNIVERSARY COMMEMMORATION
Film: Venezuela, The Shadow Agenda


March 15, Washington DC

Film: Venezuela, The Shadow Agenda

Date: 

Thursday, March 15, 2018

Location: Institute for Policy Studies

The Trump administration has taken up with enthusiasm the policy of destabilization, subversion, and economic warfare against Venezuela that was intensified under the Obama administration. Violent regime change is now clearly the objective of the administration. Secretary of State Rex Tillerson called for the Venezuelan military to overthrow the government while on a visit to the region and reports have surfaced of military forces from Colombia and Brazil being deployed to their respective borders with Venezuela. Another clear sign that the lives of the people of Venezuela will be sacrificed with violent regime change is the collapse of the dialogue between the Venezuelan government and the counter-revolutionary opposition that had been taking place for almost two years.

You're invited to the film showing of Venezuela, The Shadow Agenda, a documentary by Hernando Calvo Ospina, followed by a challenging informative panel presentation and Q&A session. This documentary is not temporary. It will be valid as long as the United States persists in ending the Bolivarian Revolution that is being built in Venezuela, to seize its immense oil wealth. It is based on interviews with Venezuelan scholars who, in simple and didactic language, tell us a story that the mainstream media insist on hiding or misrepresenting.

The panel will feature, Carlos J. Ron, Chargé d'Affaires at the Embassy of Venezuela. Additional panelists TBA.

 

POOR PEOPLE'S CAMPAIGN MASS MEETING ON 

FEB. 19TH

 IN WASHINGTON, D.C.

At this time of intensifying political, economic, and moral crisis, with the lives of the most vulnerable and the spirits of all under vicious attack, people in growing numbers around the country are fighting back for their lives, communities, and deepest values.

Fifty years ago, the Rev. Dr. Martin Luther King called for a Poor People's Campaign to begin a "revolution of values" in America. We are reigniting these efforts to unite the poor, disenfranchised, and marginalized to transform our nation's political, economic and moral structures of our society.

Learn more about the Poor People's Campaign: A National Call for Moral Revival by joining campaign co-chairs the Rev. Dr. William J. Barber II and Rev. Dr. Liz Theoharis to hear faithful reflection and public action on moral issues through storytelling, music, and interviews with local community organizers and impacted people.

If you can't be there in-person, watch the livestream at 7pm ET/5pm PT on our website or Facebook.

Shiloh Baptist Church
1500 9th St. NW
Washington, D.C. 20001
Doors: 6pm ET / Program: 7pm ET

Race, Money and Democracy

Sunday, January 21, 2:30-4:30 p.m.

Annapolis Friends Meeting House, 351 Dubois Road, Annapolis

The Rev. Stephen A. Tillett, president of the Anne Arundel County Branch of the NAACP, heads a panel on ethnicity, social-economic realities and implications for democratic governance. Join in this important discussion and learn about ways you can help to restore representative democracy and secure voting rights for all citizens.

Tillett will sign copies of his book, Stop Falling for the Okeydoke: How the Lie of 'Race' Continues to Undermine Our Country. 

This event coincides with the eighth anniversary of the U.S. Supreme Court's infamous ruling in Citizens United v. FEC, which effectively abolished limits on corporate  and wealthy special interest election spending.

Presented by Get Money Out-Maryland (www.getmoneyoutmd.org).
—————————————————————————————————————-
At this time of intensifying political, economic, and moral crisis, with the lives of the most vulnerable and the spirits of all under vicious attack, people in growing numbers around the country are fighting back for their lives, communities, and deepest values.
Join us on Feb. 5 in Washington, D.C. for a very important regional Mass Meeting for the Poor People's Campaign: A National Call for Moral Revival.
If you can't be there in person, you can watch online via the Repairers of the Breach website. 
The call for a Poor People's Campaign: A National Call for Moral Revival has emerged from more than a decade of work by grassroots community and religious leaders, organizations and movements fighting to end systemic racism, poverty, the war economy, environmental destruction, and related injustices and to build a just, sustainable, and participatory society. We draw on the history, vision, and unfinished work of the 1967/68 Poor People's Campaign.
Our social fabric is stretched thin by widening income inequality. Politicians criminalize the poor, implementing policies rooted in systemic racism and xenophobia to divide us. They steal from the poor to give tax breaks to the rich, and budget increases to a bloated military. At such a time as this, we need a Poor People's Campaign for Moral Revival to help us become the nation we've not yet been.
I will be co-serving the Mass Meeting in D.C. on Feb. 5 with the Rev. Dr. Liz Theoharis and local participants of the campaign. Click here for more information and to RSVP online.
Thank you for all you do to advance the Moral Movement,
Rev. Dr. William J. Barber II
President & Sr. Lecturer, Repairers of the Breach
---
A No Foreign Bases conference was held in Baltimore, Maryland, U.S., on January 12-14, 2018. World Beyond War was one of many organizations that put together this new coalition:
Here is a tiny fraction of the highlights in a one-hour video that can be used for local events:
Full videos are here (by Wilton Vought):
David Swanson spoke with The Real News Network:
https://www.youtube.com/watch?v=CoqJyUcHCKY
Learn where the bases are on the map:
http://bit.ly/mappingmilitarism
Visit David Vine's Base Nation:
Sign the Declaration of Peace.
Find events all over the world that you can take part in.
Join us on Facebook and Twitter.
Support World Beyond War's work by clicking here.
————————————————————————————————————
Conference on U.S. Foreign Military Bases
January 12 – 14, 2018, University of Baltimore
Learning Commons Town Hall, Baltimore, Maryland
Organized by: Coalition Against U.S. Foreign Military Bases
You can join and support this Conference by:

Registering and attending the Conference.

Having your organization endorse the Conference.

Placing an ad or a solidarity message from your group in the Conference Journal
————————————————————————————————————–
Maryland United for Peace and Justice Summit
SUMMIT #3: ISSUES
Facilitated by Mary Louise Cohen
Opening Remarks by Kevin Martin, President Peace Action
Which issues should MUPJ members and friends focus on for next year?
Sunday, October 8, 2017
2:30 – 5:30 pm
Adelphi Friends
2303 Metzerott Rd.
Adelphi, MD 20783
Refreshments served
RSVP
Tony Langbehn 310-390-9684, tonylang4peace@gmail.com
Paulette Hammond, phamm001@earthlink.net
Our mission: MUPJ will bring together organizations and individuals from across Maryland to build relationships and make meaningful progress towards peace and justice.
Our vision: Our purpose is to: 1. promote coordination and networking 2. facilitate cooperation among peace and justice organizations and individuals on issues of common concern 3. encourage and support nonviolent means of resolving problems and conflicts 4. promote education and action for peace, justice and democracy and a healthy environment by members and the public 5. encourage members' participation and sharing in decision-making and leadership.
———————————————————————–
Saturday, October 7, 2017
Speaker:        Peggy Goetz
2:00 pm refreshments
 2:30-4:30 pm presentation
Savage Branch Library,
Albert Einstein Room, 9525 Durness Lane, Laurel, MD 20723
Reporting Back from a Delegation to El Salvador   
Peggy Goetz reports about a recent CISPES (Committee in Solidarity with the People of El Salvador) trip. The delegation met with unions, feminists, agricultural cooperatives and government leaders as well as joined the massive International Workers' Day march in San Salvador. She will share first-hand information and analysis on the current political, social, and economic context in El Salvador.
Peggy Goetz works as an organizer in the national office of CISPES in Washington, DC.   In addition to her work at CISPES, she has coordinated delegations to El Salvador through the Washington Ethical Society since 2003.
THIS EVENT IS FREE AND OPEN TO THE PUBLIC
Sponsored by Friends of Latin America (formerly Howard County Friends of Latin America)
For more information call Leslie Salgado at 410-381-4899.
---
KICKOFF EVENT for MARYLAND PEACE ACTION
David Swanson
Can We End Permawar?
1 Year of Trump, 99 Years since Armistice Day
7:30 – 9:30 pm, Nov. 7, 2017
Busboys and Poets
5331 Baltimore Ave, Hyattsville, MD, 20781
Parking lot located behind the shopping center
David Swanson is an author, activist, journalist and radio host. He is director of WorldBeyondWar.org and campaign coordinator for RootsAction.org. Swanson's books include War Is A Lie & When the World Outlawed War. He hosts Talk Nation Radio and is a 2015, 2016, 2017 Nobel Peace Prize Nominee.
Sponsors:  Maryland's local Peace Action groups are joining together to enhance our power state-wide, under the name Maryland Peace Action: Anne Arundel County Peace Action, Howard County Peace Action, Maryland United for Peace and Justice, Peace Action Montgomery, and Peace and Justice Coalition of Prince George's County.
Contact: Jean at 301-570-0923 for more information.
Why you should come:  Scared by USA Commander in Chief? Find out how you can strengthen the voices demanding peace. You don't want to miss hearing this extraordinary activist and brilliant speaker. And be sure to invite your friends.
General Meeting – September 2017
Prince Georges County, Maryland
We convened with about 65 participants at 7 p.m. at the Laurel Boys and Girls Club meeting room after a generous potluck dinner.After a welcome by LBGC president Adrian Rosseau, our facilitator Jerry McLaurin introduced Del. Darryl Barnes.
Del. Barnes invited MAJR members to attend the annual Legislative Black Caucus public meeting this Saturday, 9/30/17. He also commented on the unfairness of Maryland's old money-bail system. He suggested that legislators may wish to make changes to the current Rule, but he added that any major reforms may be difficult in 2018, which is an election year.
Jerry explained the format for our general meeting and introduced the chairs of our Front Door, Behind the Walls, and Back Door workgroups. His introduction was followed by 45-minute breakout sessions that gave the opportunity for more detailed discussions for those interested in each area. Chairs then reported on the priorities identified by workgroups.
Learn about those priorities. Read the brief minutes of this meeting.
We successfully passed the Maryland Fair Access to Education Act of 2017 (Senate Bill 543/House Bill 694) with substantial majorities in the House and Senate. The bill removed the arrest/conviction question from initial college applications to allow applicants to be assessed first on academic merit alone (the question could still be asked later).
But at the end of the session Governor Hogan vetoed the bill.
Now, we must come together to override the veto!!! Everyone deserves a chance to attend college. And we know that keeping returning citizens from furthering their education does not increase public safety – it just makes it harder for people to access opportunities and support themselves.
First, you can sign the petition.
Then mark your calendar for the Ban the Box on College Apps Rally on October 7th! The rally takes place at 3400 N Charles St, on the grass at Hopkins campus, from 11am – 2pm, sponsored by Job Opportunities Task Force, Out For Justice and From Prison to PHD.

Thurs. Oct. 5
7:30 pm – 9:00 pm
Historic Takoma
7328 Carroll Ave
Takoma Park
Work with a new committee and your Maryland District 20 delegation to help stop putting so many Black and Brown people in prison. Specific subcommittees so far on Expungement clinics and on restorative practices in the schools.
And, there to work with us will be Senator Will Smith, Delegates David Moon and Jheanelle Wilkins, as well as candidate for delegate Lorig Charkoudian of Community Mediation Maryland, all of whom have already been working hard on this issue.
For those of you who live in Maryland District 20 (Montgomery County) MAJR urges you to attend!
Local Government Justice Reinvestment Commission
The Local Government Justice Reinvestment Commission held its first meeting on August 30, 2017, and several of MAJR's monitors were in attendance and listening closely. The commission is established by law to oversee allocation of state funds saved by reducing unnecessary incarceration. The Justice Reinvestment Act (JRA), which authorizes its work, goes into effect on October 1, 2017.
Throughout the meeting, the critical need for local involvement was emphasized. Local government, in partnership with the Justice Reinvestment Oversight Board, will be led by Local Government Justice Reinvestment Coordinating Councils. Local involvement must include provision of data and reporting of needs. It should enable sharing of successful programs and strategies and report local needs.
Don Hogan, Chief of Legislation & Justice Reinvestment in the Governor's Office of Crime Control and Prevention,  noted that the state cannot expect to see meaningful savings for justice reinvestment from implementation of JRA until 2019, but he pointed out that the prison population is now approximately 19,000, down from the all-time high of 24,000 (and from 22,000 in 2014). The chairman, Robert Green, noted that the average delay between the request for treatment and the provision of inpatient services is now down to 55 days where it had been 101 days. He asked the commissioners to provide data about what is going on in local jurisdictions.
Please check out the full report!
MAJR thanks the following monitors for this thorough report:
Rosalie Dance
Adrian Bishop
Patricia Marks
Candy Clark

MAJR General Meeting
Wednesday, November 15
6pm – Potluck Supper
7pm-9pm General Meeting
Location to be announced. Stay tuned!
MUPJ Workshop
Featuring
Bahram Zandi, Ph.D.
​Member, Coordinating Body, MUPJ
co-chair, International Committee, Green Party US
'Empire of Chaos at the Age of Trump'
A review of the state of the empire and the world  
And  Andrew Greene,  Member, Coordinating Body MUPJ
and Founder of B-Gifted Foundation, Sierra Leone
'Journey of hope' – from Peace activist to immigrant.
 Sunday, September 10, 2017
2:30 to 5 pm
Adelphi Friends Meeting
2303 Metzerott Rd.
Adelphi, MD 20783
Refreshments Served
Donations Welcomed
RSVP Paulette Hammond, 410 -747-3811 phamm001@earthlink.net
 or Tony Langbehn, 301-390-9684, tonylang4peace@gmail.com
Peace March on Saturday, August 5th at 8:30 am
Marylanders to Prevent Gun Violence, the Episcopal Diocese of Maryland, and Mothers of Murdered Sons and Daughters will recognize Baltimore's Ceasefire weekend (August 4-6) with a Peace March to honor all the lives lost and hurt by gun violence. Baltimore Ceasefire Weekend was created by six women in Baltimore who decided that if their leaders weren't going to address the ever-growing violence in our city, they would.
They are calling on members of the community to take the Baltimore Peace Challenge and devote themselves to non-violence during that 72 hour period.  Please meet us in the parking lot of Frederick Douglas High School (2301 Gwynns Fall Parkway, Baltimore, MD 21217). The rally for peace will begin at 9 am followed by a march at 9:45 am.  
Symposium on SMART Guns and Law Enforcement on Thursday, August 3rd from 11a – 2:30p
Please join Marylanders to Prevent Gun Violence as we welcome Washington Ceasefire to Washington, DC. Washington Ceasefire – MPGV's 34 year counterpart in the Pacific Northwest – is coming to The District of Columbia on August 3rd to host a Symposium on SMART Guns and Law Enforcement.
If you would like to join us at this free event, please email Ralph Fascitelli at ralphfascitelli@gmail.com 

and tell him you are an MPGV member who would like to attend the conference. 
June 21, 2017, The Refugee Crisis: Dispelling Myths and Misconceptions

 
 
Please join the UNA-NCA's Sustainable Development Committee for a program on The Refugee Crisis: Dispelling Myths and Misconceptions, on June 21, 2017 and hear first-account stories from refugees along with a moderated panel discussion.
This event seeks to dispel the associated myths and misconceptions and will highlight personal accounts of past and present refugees in the local Washington, DC area drawing on the diverse perspectives of the Asian, African, and Middle Eastern communities. The program will also look at the current situation as addressed by the United Nations Sustainable Development Goal #16 (Peace, Justice, and Strong Institution) drawing on the past and present policies and actions taken at the local, national, and global levels. Since the inauguration of President Trump in January 2017, refugees and other displaced persons have witnessed an increase in negative perceptions of their presence in the United States most notably after Executive Order 13769. Despite the blocking of this travel ban through federal judge Derrick Watson, mainstream Americans continue to hold insufficient knowledge on the circumstances pertaining to refugees and other displaced persons.
This event is open to the public and free for students as well as UNA-NCA members.
Monday, June 19th 2017.
"Reel & Meal at the New Deal"
Feature film I Learn America about the struggles of teenage immigrants.
Free program at 7 pm at the New Deal Café, 113 Centerway in Roosevelt Center, Greenbelt
Optional buffet for $14 served from 6:30 pm
from Prince Georges County Peace and Justice Coalition
In this 2013 film directors Jean-Michel Dissard and Gitte Peng portray five recently arrived immigrant teenagers as they attempt to create a future for themselves in a new country. They follow the young immigrants during a year at their American high school. The young people struggle not only with the challenges of being teenagers but also with the fear of deportation, learning English and homesickness. Three of them are undocumented, one is a refugee and one is a devout Muslim.   What kind of future can they count on, if they have no papers? How can they form a personal identity, if they are torn between two cultures, between a Pakistani heritage, for instance, and life as an American woman? How do they overcome isolation, if their English is poor? The film helps us understand how hard it is to be an immigrant, even if you left your country because of civil unrest and war.
Julio Murillo, Policy Analyst at CASA's  SOMOS Langley Park Initiative, will lead the discussion.
70% of Langley Park residents are foreign-born, principally from Central America. CASA strives to improve the quality of life for Langley Park families and children by focusing on schools, affordable housing, a living wage and affordable healthcare. We will discuss what we can learn from CASA in Langley Park to help ease the path of our own local immigrants.
The Prince George's County Peace & Justice Coalition has planned this program.
For more information contact Donna Hoffmeister at 301-441-9377 or justpeacepg@earthlink.net.
You can also go to the New Deal Cafe website. The other local grassroots sponsors of the series are Beaverdam Creek Watershed Watch Group and Green Vegan Networking. The New Deal Café is accessible from Greenbelt Metro station by buses G12 and G14.
Growing Trust, Understanding & Love in Families and Communities
Workshop for adults & children over 7 years
Sunday, June 4, 2:00 – 4:00 pm
Greenbelt Community Center 114
Come take part in a process called the Peacemaking Circle. It aims to help us:
express our feelings and not feel alone with our  worries

share the experiences of others and find a place where we belong

resolve disagreements without lingering resentments

build happier, more peaceful relationships.
Derived from aboriginal customs and Native American councils, this kind of dialogue is also known as a "talking stick circle" or "listening circle."
Read a short summary of these circles as used in community gatherings
Building Trust and Safety in Schools
Workshop for high school students & adults
Sunday, June 11, 2:00 – 4:00
Greenbelt Community Center 114
This workshop on Restorative Justice, an alternative approach to resolving conflicts in schools and society, is designed for high school students and adults. In schools today, educators still respond to what they perceive as student misbehavior with punishment, while Restorative Justice
addresses root causes of conflicts in schools and society

seeks solutions by peacefully engaging the community

gives voice to all parties in the conflict.
The workshop will describe how this approach arose in the US and in the MD/DC/VA area.
A 9-minute video about Community Conferencing, a Restorative Justice method, originally developed in Baltimore and applied to both school and community problems
About the workshop presenters:
Jane Connor McMahon, Ph.D., certified life and career coach; practices Nonviolent Communication and Restorative Justice in Prince George's County & D.C. public schools. She is co-author of the book Connecting across Differences: How to Connect with Anyone, Anytime, Anywhere.
Bob McMahon, Ph.D., civil rights activist; participant in Nonviolent Communication leadership program; advocate of Restorative Justice.
Produced by Prince George's County Peace & Justice Coalition. Contact: Jane McMahon: 202-684-5974
J

une 11th, Sunday 
The 15th Annual Tour Dem Parks.

MAY 16, TUESDAY
United for Peace & Justice
NO TO NATO, NO TO WAR!
A UFPJ NATIONAL BRIEFING CALL
TUESDAY, MAY 16
4:30PM

EASTERN/1:30PM PACIFIC
The North Atlantic Treaty Organization (NATO) is a dangerous, aggressive and outdated alliance with its roots in the cold war. NATO is an imperial and nuclear force. It's expansion to Russia's borders, in violation of an agreement between President Bush and Gorbachev is the primary cause of current U.S.-Russian tensions.
Today, US troops and their NATO allies regularly play "war games" along the Russian border, which are experienced as military provocations. One small accident or miscalculation there could lead to the war we all fear.
NATO and the US have waged war together in Serbia, Iraq, Afghanistan, Iraq and Libya and today, the U.S., Britain, France and Turkey – all members of the NATO alliance are at war in Syria. President Trump's erratic stance on NATO has caused further tensions and great unease across an already volatile Europe. The coercive push from United States for European countries to increase their military budgets at the expense of public programs is intensifying existing social pressures emanating from austerity, wealth disparity, war-refugee migration, and aggressive nationalism.
Today's NATO is more likely to start an international nuclear catastrophe than prevent one, which is why NATO must be stopped!
Last year's summit and counter-summit were held in Warsaw. This year, the meetings will be in Brussels, Belgium, the capitol of the European Union.
Donald Trump will be making the NATO summit his first trip to Europe and thousands of Europeans and international partners are organizing a mass demonstration to let Trump know that he is not welcome outside of the United States.
Join us to hear from UFPJ's partners and lead organizers of the struggle against NATO, militarism, and US bases in Europe. Learn about how we can support their demands in our communities. Link with our international peace movement allies to say "No to War, No to NATO!"
 Featured Panelists

Reiner Braun
Berlin Germany
No-to-NATO / No-to-War Network, no-to-nato.org
Co-Chair of International Peace Bureau, ipb.org

Ludo De Brabander
Gent, Belgium
No-to-NATO Brussels Counter-Summit Organizer, stopnato2017.org
Organizer for Vrede, vrede.be

Ann Wright
Honolulu, Hawaii, USA
Col. US Army / Foreign Service of the US State Dept. (Retired)
Women's Boat to Gaza, Code Pink codepink.org

Joseph Gerson
Cambridge, Massachusetts, USA
Director of American Friends Service Committee's Peace and Economic Security Program, afsc.org
Co-Coordinator of Peace & Planet, peaceandplanet.org
Facilitated by

Jackie Cabasso
Oakland, California, USA
Executive Director of Western States Legal Foundation, wslf.org
Co-Convener of United for Peace and Justice, unitedforpeace.org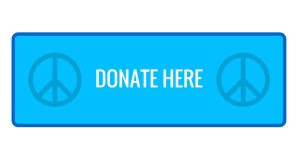 If you support UFPJ's never-ending work for peace and justice, please make a contribution today, to help us carry-on and expand the success of our campaigns
Saturday, May 13th 2017. Love Thy Neighbor.
May 13th 2017 – United Not Blighted Action!
At the Baltimore War Memorial 101 N Gay St,
This slideshow requires JavaScript.
RSVP with Amanda DeStefano amanda@unitedworkers.org
Tel: 410.259.6074
May 13th 2017. Take Pride Festival and Community Award Ceremony

Sunday, May 7,
The Committee for Peace and Justice in Israel/Palestine (CPJIP) is sponsoring a talk and discussion about Boycott, Divestment and Sanctions (BDS).
Sunday, May 7, 2:30 p.m
Unitarian Universalist Church of Arlington, 4444 Arlington Blvd, Arlington, VA 22204
Free parking in the church parking lot, behind the church.
BDS co-founder, Omar Barghouti will be the featured speaker.
Barghouti, a pro-justice Palestinian, is a noted human rights defender. He holds bachelor's and master's degrees in Electrical Engineering from Columbia University, NY, and a master's degree in Philosophy (ethics) from Tel Aviv University.
He is the author of  BDS: The Global Struggle for Palestinian Rights
His commentaries and interviews have appeared in the New York Times, the Washington Post, the Financial Times, Newsweek, the Guardian, Politico, and on BBC, Bloomberg TV, MSNBC, CNN, among others. On Sunday April 23rd, Barghouti along with Ralph Nader were recipients of Gandhi Peace Awards in New Haven, Connecticut.
Sunday, May 7th is LFFP 4th Annual Talent Show- You are invited

 

 March 4th to May 6th – Earth Rebirth
April 29th, 2017
 Defy!
Resist!
– The Charm City Labor Chorus and Concert
April 29th 2017
Human Rights Are Key to Saving the Planet 
Immigrants' rights partners are organizing nationwide rallies on May 1 to support immigrants and resist Trump's deportation machine. At our partners' invitation, the Sierra Club is supporting the rallies to make clear that a broad, diverse movement stands united in resisting Trump's anti-immigrant policies. The day of action is part of a coordinated weekend of resistance that includes the People's Climate March on April 29. Two days after you show up to protest Trump's attacks on our climate take a stand against Trump's attacks on immigrant families, who often disproportionately bear the brunt of climate change. Find a rally happening near you!
Submitted by Stan Boyd, Justice Chair
April 26 – 

Ross Salawitch Talks Climate Science & Action

· Hosted by Brothers and Sisters for Action
"Think Globally, Act Locally: Suggestions for Action in this Era of Intransigence by the Federal Government"
While US involvement in the official global climate science conversation has come to a halt under the new administration, everyday citizens refuse to deny facts or be silenced. On April 22nd people around the world will gather for teach-ins, rallies and marches in support of science, research and evidence based policy. On April 29th folks will gather in DC and locally in support of climate, jobs, and justice. Between these events Prince George's County Resist Coalition will contribute to the climate science discussion by hosting a talk with author, scholar and activist, Ross Salawitch. We hope you will join us!

Ross Salawitch is a Professor of Atmospheric Sciences at the University of Maryland, College Park. His research activities focus on quantifying the effect of human activity on the ozone layer, air quality, and global climate. He recently authored a book, Paris Climate Agreement: Beacon of Hope that can be downloaded for free here. He serves on the Maryland Department of the Environment Air Quality Control Advisory Council, is a review editor of the Climate Science Special Report being written by the United States Global Climate Research Program, and is an author of the Decadal Survey for Earth Science and Applications from Space report being written by the National Academy of Sciences. He is also deeply involved with various grass roots community efforts to increase the use of renewable energy and reduce our dependence on fossil fuels.
Prince George's County Resist Coalition consists of 16 grassroots organizations including: 4th and 5th District Resistance, Bridges Not Walls – Cheverly, Brothers and Sisters For Action – Indivisible, Greenbelt Indivisible, Hear us Hogan, Historic Laurel Huddle, Hyattsville Area Huddle, Hyattsville Area Residents for Progress, Maryland United for Peace and Justice, Mt. Rainier/Brentwood Organizing Committee, Not on Our Watch, Our Revolution Route 1, Prince George's Organizing for Action Climate Change Team & Progressive Cheverly.
Saturday, March 18th, 2017
11:45 AM
Lunch to celebrate the Iranian New Year at House of Kabob
8025 Harford Road, Parkville, MD (edit map)
Nowruz, the Iranian New Year, dating back to 15,000 years ago, celebrates the coming of spring.
History:
https://www.youtube.com/watch?v=bYRTEjhnopI
http://en.wikipedia.org/wiki/Nowruz
House of Kabob offers an extensive buffet of authentic traditional Iranian dishes all you can eat for $14.99 +drinks+tax+tip:
http://www.houseofkabobmd.com/
Free parking behind the restaurant.
Then 
3 pm – 5 pm
17901 Bentley Road, Ashton-Sandy Spring, MD (edit map)
History:
https://www.youtube.com/watch?v=bYRTEjhnopI
http://en.wikipedia.org/wiki/Nowruz
Attend an interfaith celebration of springtime & "Nowruz" (the Iranian New Year) at the Sandy Spring Museum. This program will provide food for the body, mind & spirit! We'll start with some ethnic & cultural presentations accompanied by a delicious "potluck" feast. (Please bring foods to share that represents your culture, vegetarian preferred). We'll then share in an interfaith panel with speakers from the Baha'i, Coptic Christian, Persian/Iranian Sufi, & Zoroastrian faiths on the theme of "Spiritual Renewal and Springtime."
No Nowruz would be complete without an offering of the ecstatic Sufi poetry of Jalaluddin Rumi; we'll be reading in both Farsi and English. Our afternoon will conclude with an Interfaith Peace Circle for participants to offer their prayers and thoughts for peace and renewal.
Please preregister so we know how many people to expect and please sign up to bring something to share at the potluck.  Doors open at 2:45 pm.
March 19th – 20
14th Anniversary of US Invasion of Iraq – Stop Endless War!
March 20: Host a Protest to Stop Endless War on the 14th Anniversary of the Invasion of Iraq
No matter how many times we're told "mission accomplished" the U.S. war and occupation of Iraq continues to this day. Many other conflicts in the region are a direct result of the 2003 invasion. Host a protest, vigil or meeting to mark the 14th anniversary. Resist endless war. Sign the petition to resist war and militarism. Sign the Peace Pledge to Resist War and Militarism!
March 27–31:
Soon, governments from around the world will return to the United Nations in New York City to initiate negotiations on a new treaty banning nuclear weapons. Peace advocates will be organizing inside and outside of the UN to put pressure on nuclear armed states and to support the majority of countries that genuinely seek the total abolition of nuclear weapons. Keep up with events and list your own with Reaching Critical Will.
In confronting the deeply rooted racism, militarism and materialism of his home country, Dr. King described the United States as the greatest purveyor of violence in the world. Delivered to an overflow crowd at the Riverside Church in New York City on April 4, 1967, Dr. King's challenge to engage in a radical revolution of values encountered ferocious opposition. Join or organize a reading of the "Beyond Vietnam" speech in your community to fuel your efforts for social justice and add your events to our calendar.

April 21st
'Please mark your calendars, join us and invite your family and friends to this event. The US blockade of Cuba is on and we need to continue with our solidarity work'

This Tax Day, April 15, join or host a demonstration in your community. Unite around new priorities, protest the war-economy, and promote policies based on peace, diplomacy, and  funding human needs. This year's Global Days of Action Against Military Spending span U.S. tax day to the release of the annual world military expenditure figures by the Stockholm International Peace Research Institute (SIPRI). Add your events to our calendar.
The mischaracterization of science as a partisan issue, which has given policymakers permission to reject overwhelming evidence, is a critical and urgent matter. It is time for people who support scientific research and evidence-based policies to take a public stand and be counted. The March for Science is an international movement with marches being planned in Washington, DC, across the United States and internationally. Find a march near you.
Throughout the first 100 days of the Trump presidency, the People's Climate Movement is organizing a country-wide arc of action, culminating on April 29th in Washington DC in a powerful mobilization to unite all of our movements. Prepare to attend the mass mobilization in DC or attend a sister march in your area. We must remind the world that the U.S. military is one of the biggest carbon emitters in the world and greatly contributes to climate change.
For years, UFPJ has worked with the No-to-NATO network to support local actions during the annual NATO summit. We have helped host counter-summits when the meetings are held in the USA, and we have also sent US peace activists as delegates to say No-to-NATO, when these war-planning meetings are held overseas. The date of the upcoming NATO summit and counter-summit has just been announced and we encourage groups to plan ahead to take action, locally, and if possible, to send a representative of your organization to Brussels to join with the international community organizing against militarism under the theme "Put People First, Not War."
Other upcoming events:
Ongoing – Reiner Braun, International Peace Bureau, U.S. Speaking Tour
June 11 – National Pride March
June 18 – Women's March to Ban the Bomb
Please check out our updated Peace Pledge, and add your name if you haven't already done so. Thank you for keeping the pressure on. When we work together and build our movement, we can win.
More events here: Baltimore Activist Alert:
http://baltimorenonviolencecenter.blogspot.com/
 ———————————————————————-